Our services in the field of mold making
Are you looking for a reliable mold maker who can shape your ideas quickly, flexibly, creatively, and with enthusiasm? Then you have come to the right place at Eckerle GmbH in Beilngries!
This is because we look after you from start to finish by gathering advice, development, production, and testing under one roof. You can always rely on our many years of experience, our commitment, our specialized knowledge and, of course, on our up-to-date and modern equipment – whether you need an individual mold or a tool or are interested in a prototype.
Our mold making is characterized by its high level of vertical integration. We build tools starting from 2 – 3K tools to complex back injection, high-gloss and chrome tools. We manufacture components for a wide range of industries: the automotive and truck supply industry, medical technology as well as for the electrical and household industries and offer the following services: construction, toolmaking, laser welding, prototype construction, wire cutting, parts development, wage milling, wage eroding, deep hole drilling, quality and function control, sampling and injection of pre-series, IMD tools, CFM tools and tools for research purposes.
Our commitment to quality
The most reliable basis for production is excellent and constant quality, teamed with efficiency. Our more than 70 highly qualified, committed long-term employees provide the outstanding quality assurance of Eckerle GmbH. After we have worked out the solution for your wishes and goals in close contact with you, your tool goes into production. Here we work in two and a half shifts, which means that we always have an open ear for your time frame, no matter how tight it may be!
Based on the latest equipment and decades of experience, we manufacture injection molding tools up to a size of 3,300 mm x 2,300 mm and 25 tons at our production facility in Beilngries.
Of course, we also know how to manufacture smaller tools and molds – no matter how complex – with precision according to your wishes! Examples of our previous work can be found here.
Our commitment to quality also includes the preparation of measurement reports, including the provision of the setting parameters and the execution of tests. Because the quality test of standard production on site offers you safety, saves your time and follows the trend of short distances.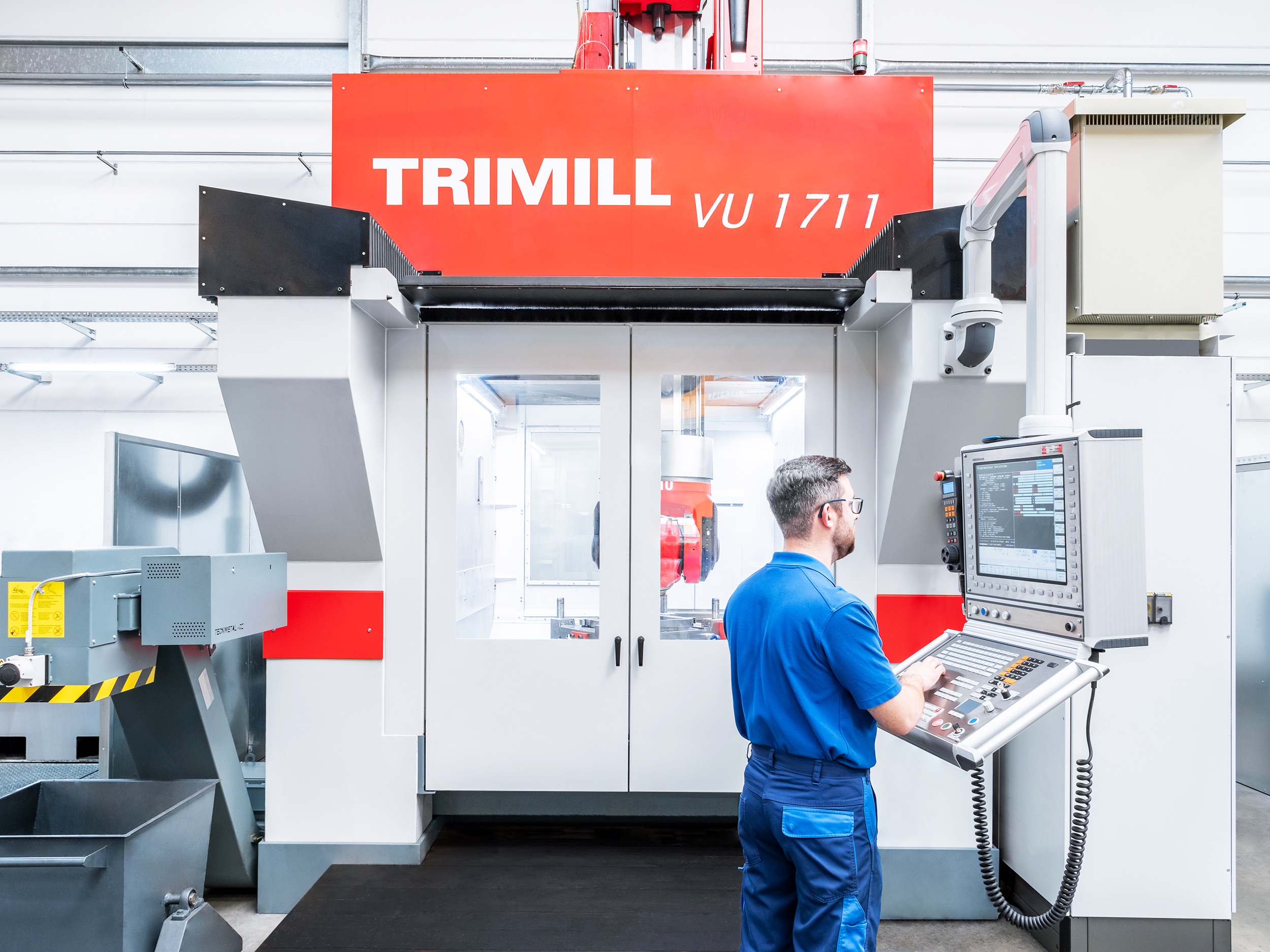 With a large and highly modern machinery fleet, we, at Eckerle, are able to carry out your orders on time, reliably and completely in-house.
For us, being able to map all work steps with our own machines means the highest quality of our products as well as a high degree of flexibility in order processing.
On the basis of the latest equipment with CNC-track-controlled milling and eroding machines, our highly qualified employees manufacture injection molding tools up to a size of 2000 mm x 1500 mm.
With us, the customer is king
The customer is king with us. Your satisfaction is our top priority.
How do we do that? We combine all services related to mold making paired with the necessary know-how under one roof. We are ahead of many of our competitors! In order to satisfy your needs, we spare no expense or effort – regardless of whether it is about advice, conception, execution or maintenance and repair as well as the acquisition of new machines.
Do you have any questions about our work? Please watch our promotional video or contact us at any time. We are also happy to advise you on site in Beilngries.